A best notebook diary is the best friend of your life! You can write down every event in your life especially emotions, feeling, happiness, joy, excitement, anger, trouble etc. in a best notebook diary. If you can write down the events of your daily life in a notebook regularly, it will be the best history of your life. Writing in a notebook regularly can have a lot of positive effects on your life. It helps a lot in developing your talent. It gives you peace, happiness and joy. It also helps keep track of the progress you've made over the years. Moreover, it also helps to greatly improve your writing and communication skills.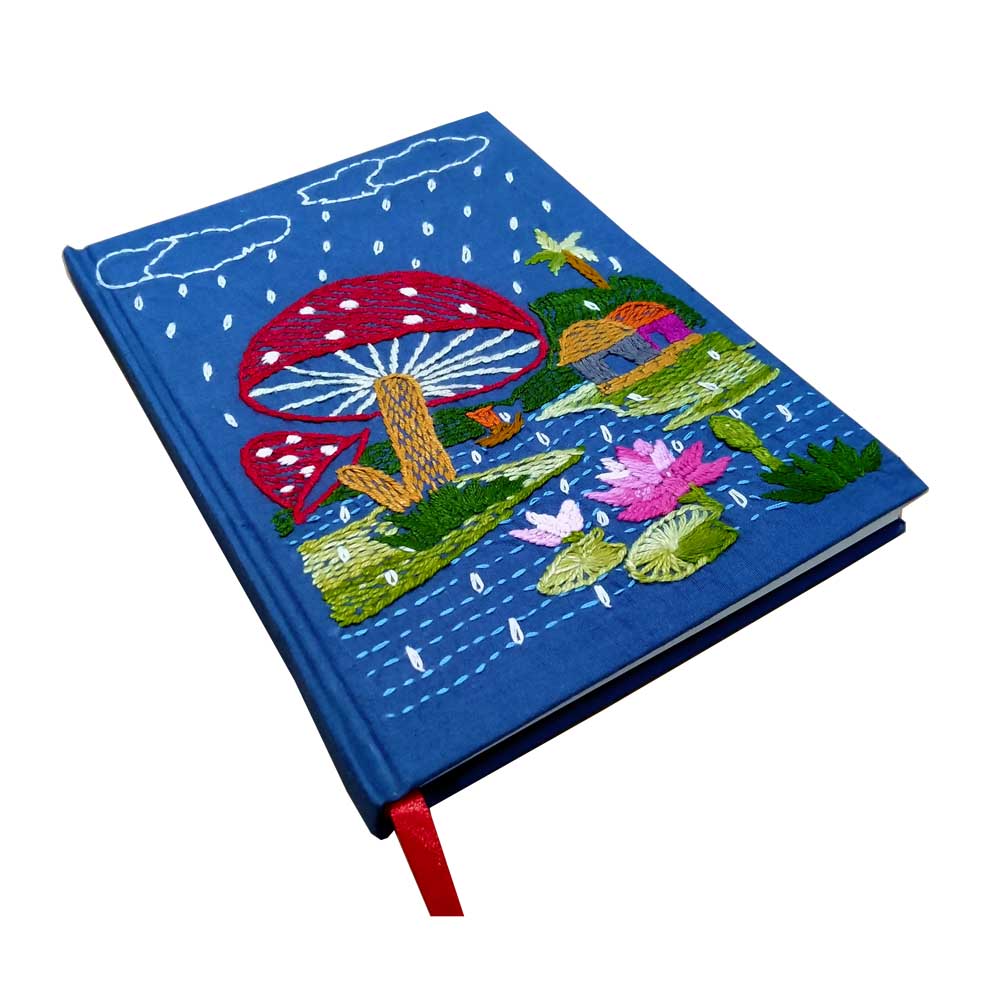 If you are looking to buy some beautiful notebooks then we have some great tips for you.
If you are a person who likes handmade art or is looking for some interesting gift options for handicraft lovers, then the handmade notebook will be a great fit with a rustic appeal. Also, it is super compact and can easily fit in a purse or backpack. It is made of eco-friendly, smooth paper.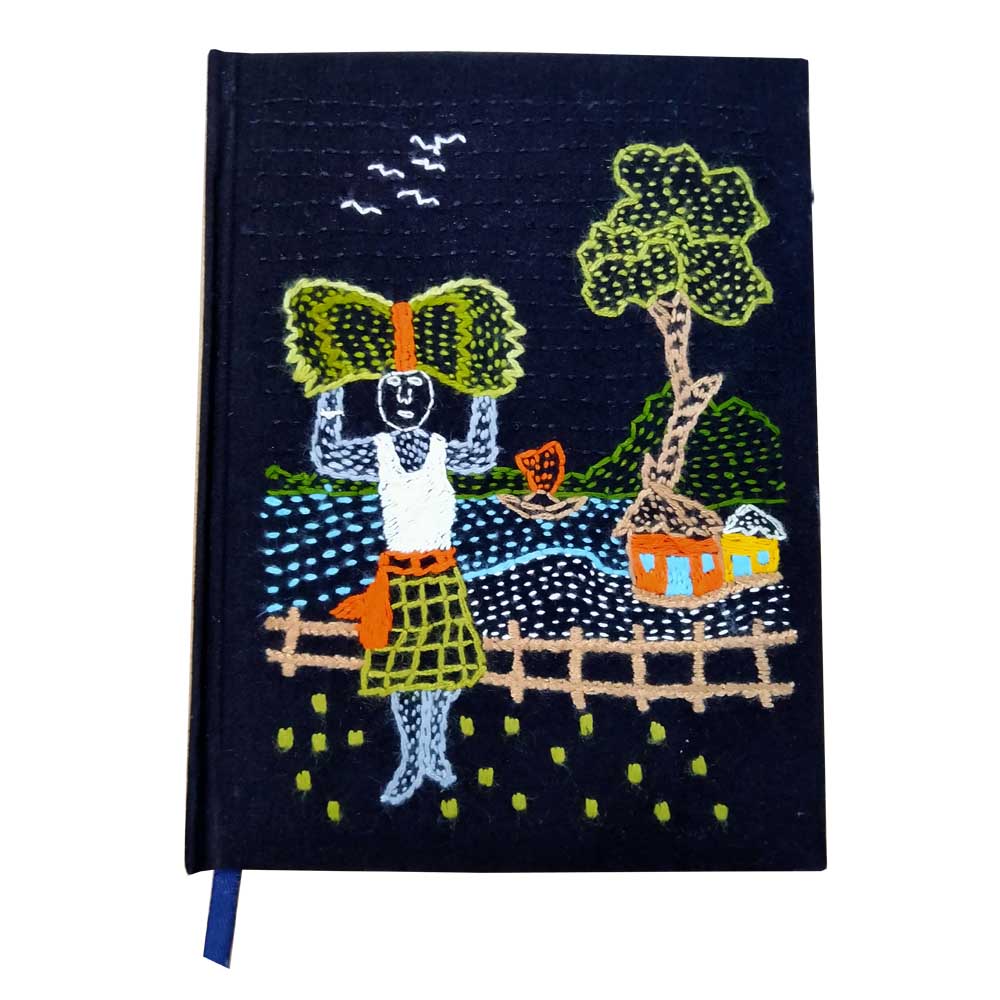 The cover of these notebooks have a strong message through which the ancient traditions of Bengali art, culture, society and nature are revealed. And in these works of art are hidden the memories of happiness, sorrow, laughter, tears and love of the people of rural Bengal.
The weaving of different colors of each hand embroidery reveals the story of one's life. The lady going to the water holding a pitcher, or the white frog's umbrella standing in the pouring rain.
Sometimes the endless run of a runner or a farmer returning to his house after cutting paddy from field. Each notebook diary is a flowing scene of rural life.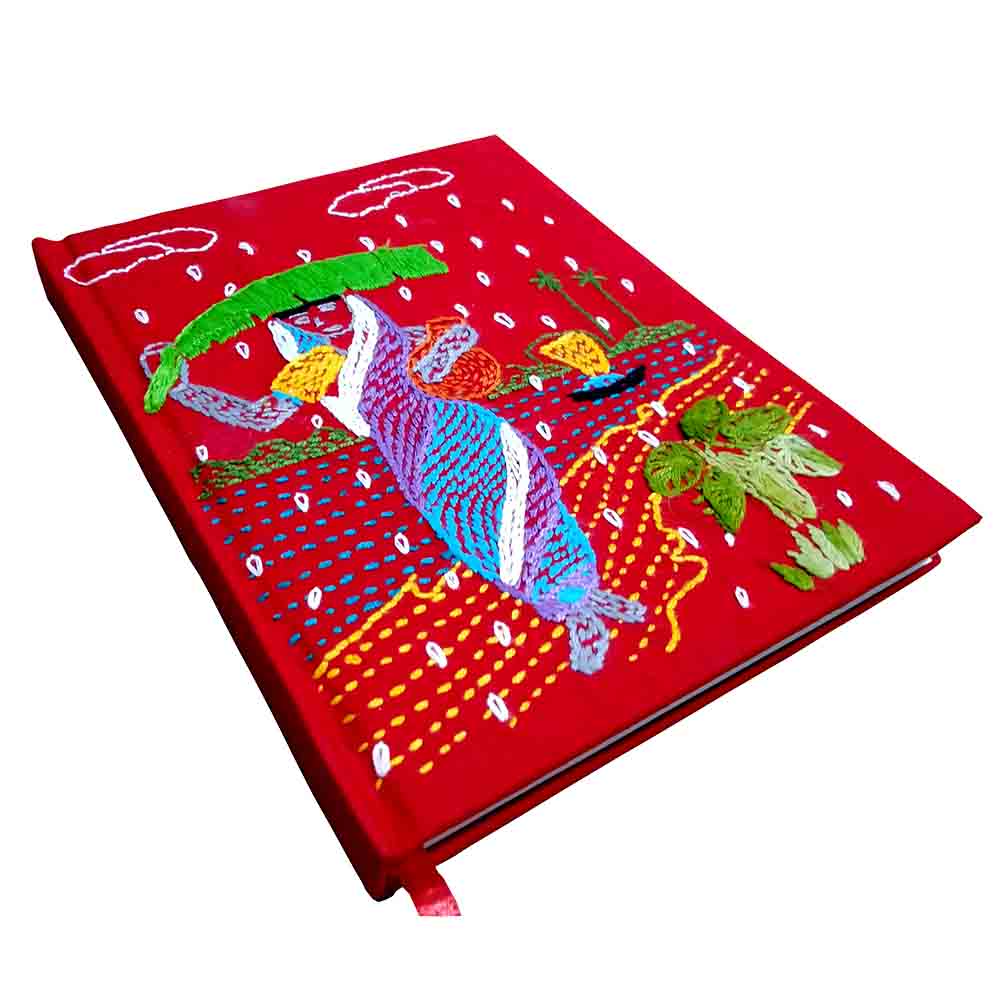 These beautiful notebooks makes for a great gift on a birthday, anniversary or any other occasion. It comes with ruled, recyclable pages.
This notebook diary makes you unique when you are in the office or in a meeting.
Let's record the special moments or stories of our busy lives in the weaving, care and love of these handmade notebooks.